Looking for something else? Check these links:
Introducing PatchKit
PatchKit is a cutting-edge, cloud-based, whitelabel content distribution platform tailored for games and other software applications. By harnessing the power of the cloud, PatchKit enables seamless distribution of your game content, eliminating the need for complex hosting and delivery arrangements. As a Software as a Service (SaaS) solution, PatchKit offers unparalleled flexibility and scalability, ensuring your game can evolve and prosper effortlessly.
Our Mission
Navigating self-distribution can be daunting, even when equipped with the resources to promote your product within your community or client-base. PatchKit was developed to address the most significant challenges in self-distribution, including hosting, delivery, user experience, version control, license management, and behavior analysis.
Our comprehensive solution simplifies these intricate issues and delivers a frictionless experience for your customers, empowering you to focus on your product's development and sales. By collaborating with PatchKit, you can efficiently resolve common self-distribution hurdles and provide an exceptional experience to your clients or players.
PatchKit Components
The Launcher
The PatchKit Launcher is an advanced, user-friendly tool capable of downloading, installing, updating, and launching your game content with ease. Built on the Chromium web engine, it is entirely customizable and designed with end-users in mind. While the launcher is inherently game-oriented, it can also accommodate other software types.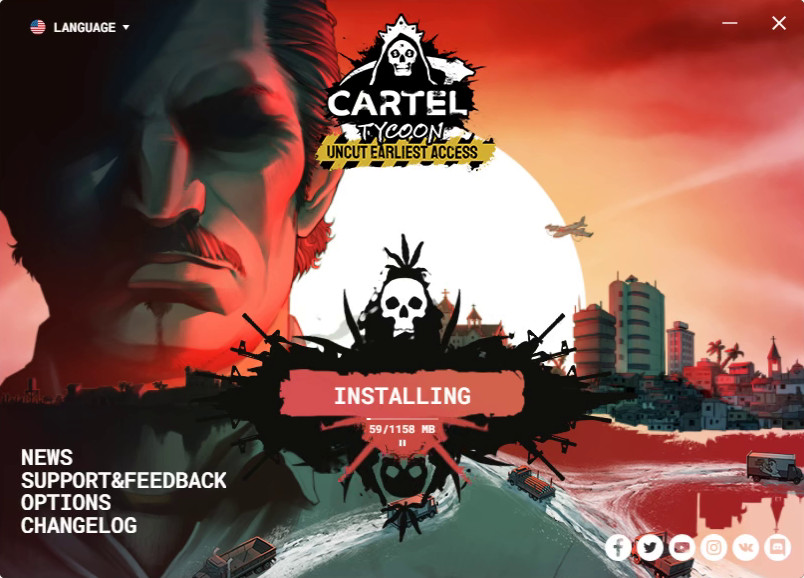 The Content Distribution Network
The PatchKit Content Distribution Network (CDN) is a swift, secure, and game-focused distribution network that demands no extra configuration. Leveraging Amazon CloudFront, our CDN solution has been engineered to minimize delivery costs while maintaining exceptional delivery speeds and 99.98% uptime, guaranteeing constant availability of your game content.
The Web Panel
The PatchKit Web Panel presents a user-friendly interface for uploading and managing your applications. There's no need to adapt your application or game for distribution via PatchKit. Just upload a zip file, and we'll handle the rest. This efficient approach conserves valuable time and resources, enabling you to concentrate on other aspects of your game's development and expansion.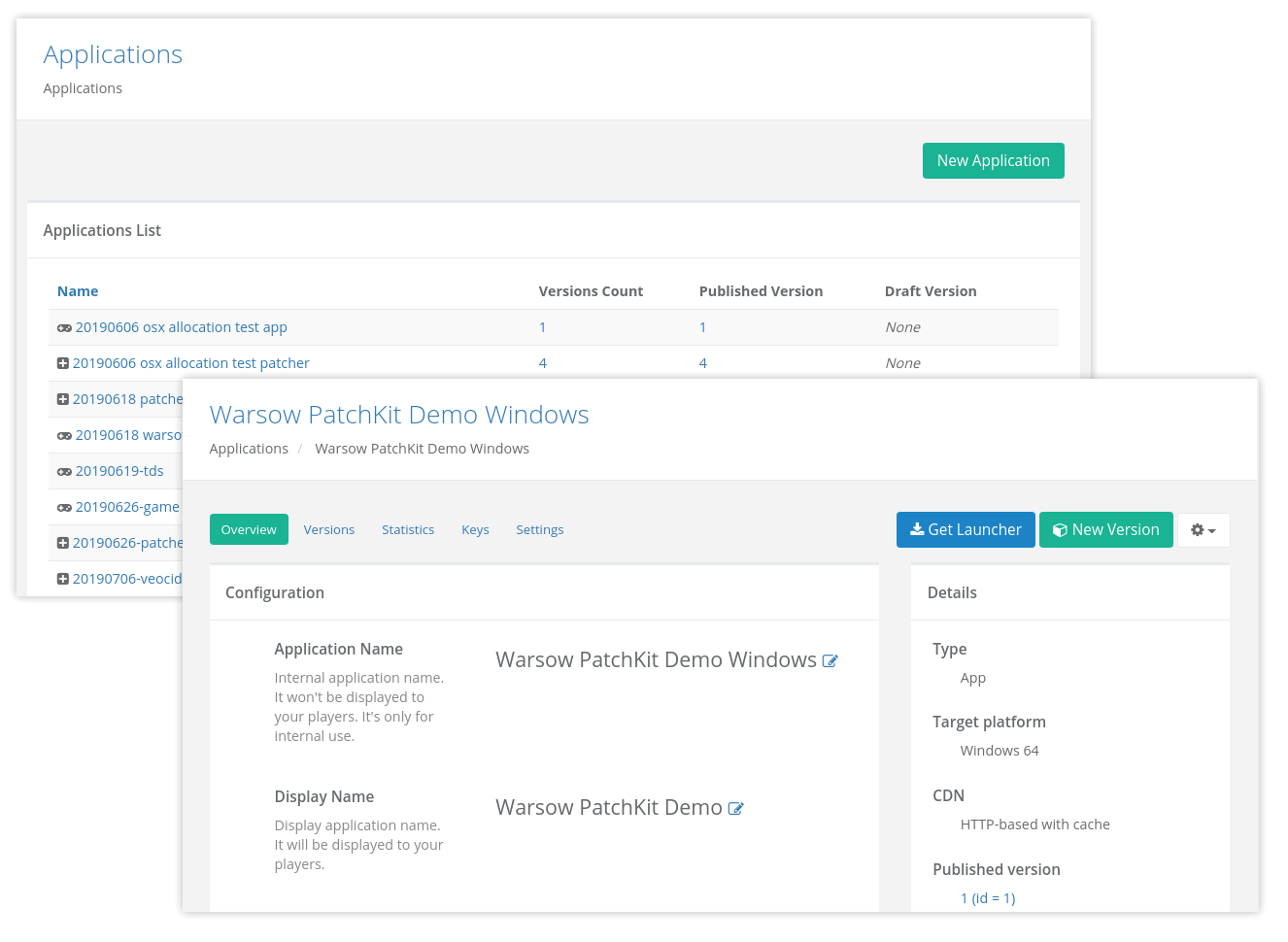 PatchKit Applications
PatchKit serves a diverse range of game and non-game applications for content distribution. The most prevalent use cases for PatchKit encompass:
Game marketplaces
Closed or open early access releases
Self-publishing as the sole or supplementary distribution channel
Educational games
Simulators
Training software
Community-centered launchers
Getting Started with PatchKit
Embrace the power of PatchKit with ease! Sign up for a free account without the need for a credit card. During your 30-day evaluation period, you'll have access to most of our features, allowing you to experience the potency and versatility of PatchKit firsthand.
After the evaluation period, select a pricing plan that aligns with your requirements. Indie developers and students can apply for a free account directly from their account page on the panel. At PatchKit, we believe that everyone should have access to powerful, game-oriented content distribution tools, and we're committed to providing affordable solutions that work for you.
Where can I learn more?
Here are some useful resources:
Questions?
We will be happy to answer all the questions you may have! Please reach us on contact@patchkit.net.