Looking for something else? Check these links:
What is PatchKit?
PatchKit is a whitelabel game-oriented content distribution service that comes with a launcher and marketplace-related web services. PatchKit is a SaaS solution entirely in the cloud.
Our goal
Self-distribution is a tricky thing. Even if you have all the means to promote your product within your community or client-base, there's still a problem with:
Where to host it
How to deliver it
How to make the delivery the best experience possible
How to ensure that they have the latest version available
How to manage licenses
How to analyze their behavior
Our goal is to make these problems as easy as possible to solve. PatchKit is an all-in-one solution that does all this, while you can focus on the development and sales of your product.
PatchKit components
The Launcher
Can download, install, update and launch the game. May include information about the game like changelogs, news, articles, forums, tips, or even recommendations of other games. It's based on Chromium web engine; therefore it's fully customizable.
The launcher is game-oriented by default, but it can be used to deliver any other kind of software as well.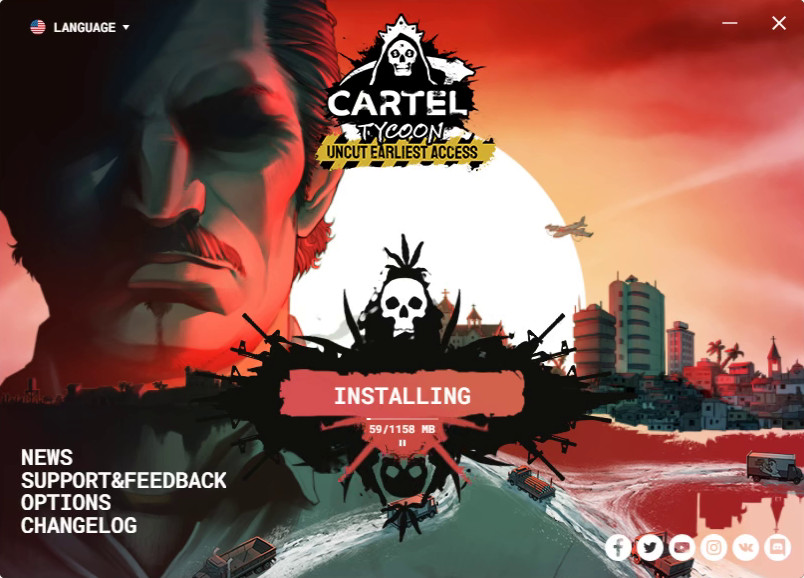 The content distribution network
It's fast, secure, game-oriented distribution network. It's available out of the box without any extra configuration needed.
We've built our CDN solution to reduce the delivery costs while maintaining high delivery speeds and 99,98% percent uptime.
The web panel
Features an easy way interface to upload and manage your applications. There's no need to prepare your application or game in any way to be distributed with PatchKit. Just upload a zip file and let us do the rest.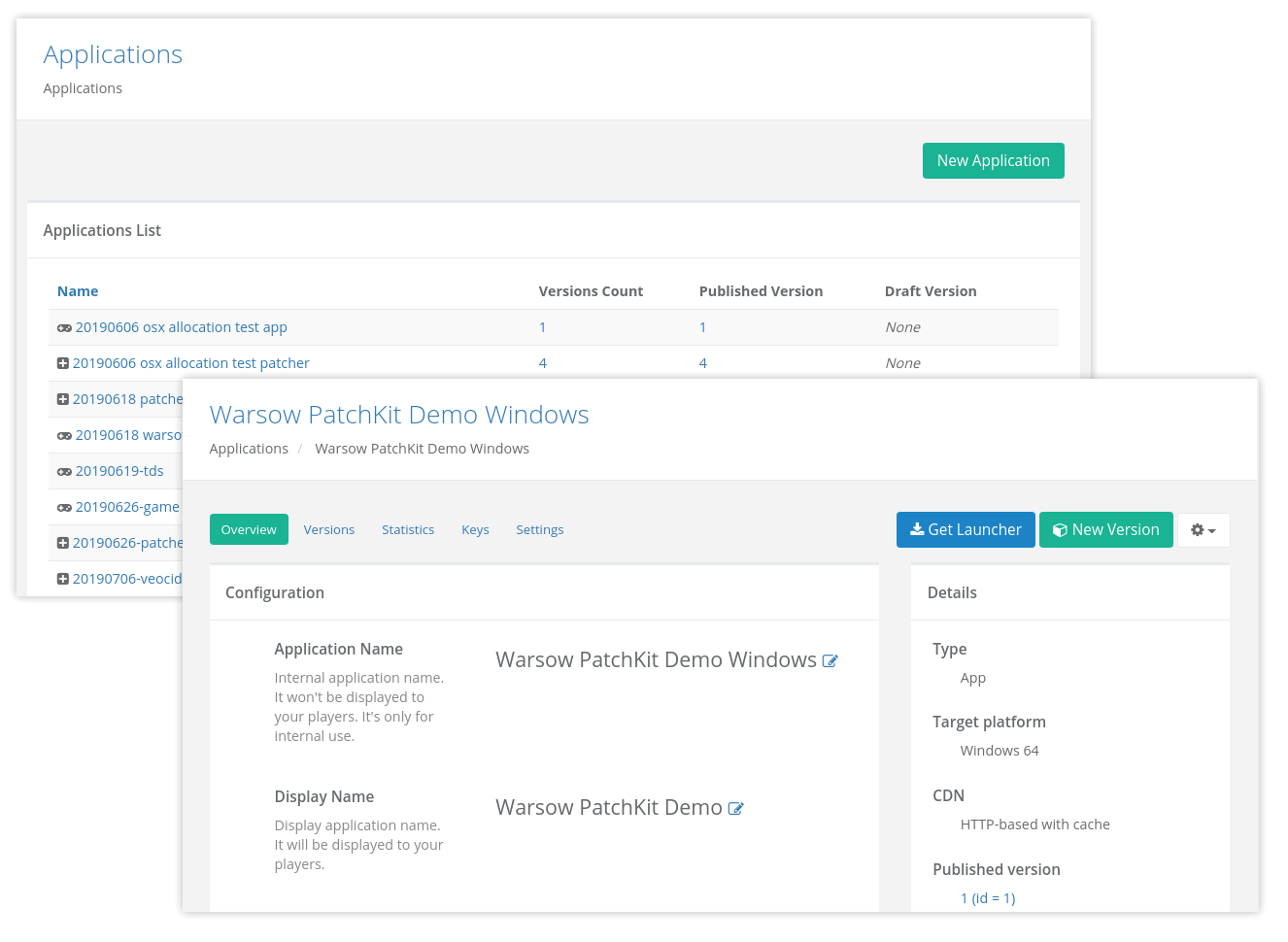 How is PatchKit used?
PatchKit is widely used by many game and non-game applications to distribute their work. The most common use cases are:
Game marketplaces
Closed/open early access
Self-pushing as only or additional distribution channel
Educational games
Simulators
Training software
Launcher as a community center
How can I start using PatchKit?
Just sign up (no credit card required), and you're ready to go! You have 30 days evaluation period to test most of our features. After that time, choose one of our pricing plans or apply as an indie developer or student for a free account. You can apply directly from your account page on the panel.
Where can I learn more?
Here are some useful resources:
Questions?
We will be happy to answer all the questions you may have! Please reach us on contact@patchkit.net.